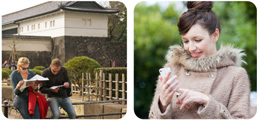 The MAPPLE brand enjoys wide recognition in Japan. To aim for a wider reach across the world in the midst of globalization, we have been promoting various services available overseas so that the reservoir of our information will serve people outside Japan. Let us introduce our B2B overseas services.
MAPPLE Translation Data
"MAPPLE Translation Data" is a collection of text display data that show addresses, public offices, transportation facilities, leisure and commercial facilities, and establishments for visitors from overseas in English, along with map coordinates. About 500,000 data items are available. We update the information bimonthly to provide the latest data at all times. You can search the data for specific places or facilities by entering the keyword in English. You can also combine them with MAPPLE digital maps to create your own map in English.
* Examples of destinations and facilities you can find with the data:
railroads, airports, ferry ports; roads; public offices; schools; clinics and hospitals; tourist and sports facilities; commercial facilities and other similar establishments; banks; public restrooms; natural terrain features; municipalities (including street addresses)
There have been rising demand for this type of data especially from enterprises and national agencies in need of GIS.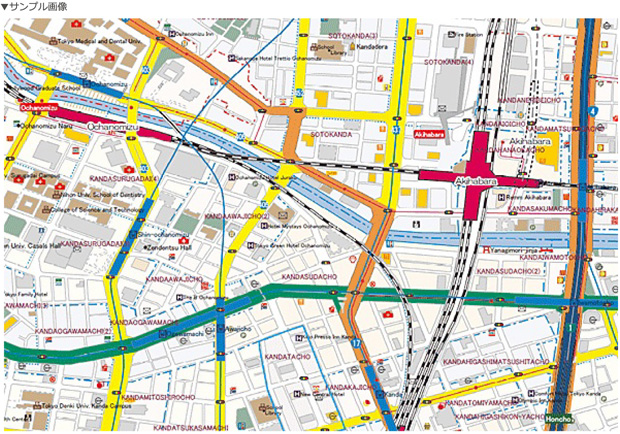 ASP Map Delivery Service in 4 Languages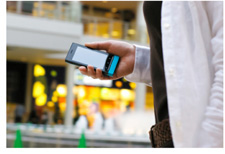 We deliver reliable and time-tested MAPPLE maps in foreign languages to clients via the Web.
We assume that many tourists and businesspeople visiting Japan from overseas consult map information on their computers or mobile devices. Our maps use pictograms that make map-viewing easy for foreign visitors.
They / These maps are available in English, Korean, traditional Chinese, and simplified Chinese, and many visitors to Japan rely on them as they navigate their ways through Japanese towns and cities. Here is an example of a frequently-used MAPPLE map.
【Tully's Coffee Japan Co., Ltd (Website)】
◆ Tully's Coffee Japan Co., Ltd
* Click on the Shop Search link to jump to our map.
We also have a wealth of information in Japanese about tourist spots and geography in Japan, such as 50 million addresses across the country and 70,000 tourist information data. We provide these copious data items to meet the needs of enterprises and other organizations.
Free paper in China "Various Japan"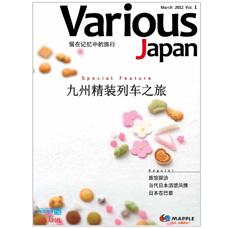 We have launched advertorials in free publications in China as our new effort in expanding overseas operations. In a tie-up with WOMEIMedia, one of the leading corporate groups in China, we have set up our pages under the title "Various Japan" in the free travel magazine TRAVEL GEOGRAPHY and the free golf magazine GOLF ERA. In these pages, we introduce tourist information about Japan and other parts of the world, along with informal images of Japan that you can see in everyday life, and the latest trends in Japanese culture that are often dubbed "Cool Japan."
These free magazines are available on high-speed trains and commercial aircraft in China. Our readership consists mainly of wealthy Chinese people.
* Issues of TRAVEL GEOGRAPHY are distributed in high-speed trains. The Chinese high-speed railway network boasts 101 routes, 622 rail cars, 1,482 trains, and a monthly ridership of 30 million.
* Issues of GOLF ERA are also distributed in aircraft operated by China Eastern Airlines, Hainan Airlines, and Sichuan Airlines while TRAVEL GEOGRAPHY can be found in high-speed trains. All combined, the number of domestic and international flights total up to 530, carrying 94 million passengers per year.
We contribute to further vitality of China's rapidly-growing tourism market by offering international travel information to a significant number of Chinese people.